Albuquerque Coronavirus Signage
Effective, branded, and supportive signs are exceedingly important to your company or organization, and can provide additional benefits as we face the impacts of Covid-19. From supporting guests with wayfinding to encouraging team member safety, your commercial signs keep operations running smoothly.
Obtaining the most suitable, informative coronavirus signage can be a challenge. Several factors will need to deserve consideration, for example, your company marketing and support goals, how clients and customers utilize and navigate your commercial space, relevant local sign requirements and regulations, and even your commercial signage placement can all have an impact on the type and number of signs you need for a functional workplace.
Your local Albuquerque coronavirus signage experts, Albuquerque Sign Company understands how impactful signage can help to control business navigation, promote safe work processes, and reinforces your branding. By developing high-quality, long-lasting informative signage elements that are suited to your company, requirements, and facilities, our experts raise your organization to the next level.
Call Albuquerque Sign Company today at (505) 207-3314 for a Free Consultation!
Wayfinding & Safety Hospital Signs
During a national health crisis like Covid-19, it's crucial that both incoming patients and hospital staff can properly navigate and safely interact with your facilities. Functional directions, instructions, and health and safety warnings should ideally begin prior to the patient ever stepping into the medical center. This is why hospital signs and wayfinders are so essential. Effective signage can assist with faster patient support, perform as a good reminder to adhere to healthier hygiene procedures, and minimize the possibility of spreading disease by lowering in-person contact.
Unmistakably indicate proper car parking areas and guide inbound patients and guests with important support using useful hospital signs and wayfinders by Albuquerque Sign Company. To increase your signage visibility for patient arrivals at any time of day or night, we deliver eye-catching reflective signage. Supportive interior hospital signage can even include increased handwashing notices, reminders of enhanced security and safety procedures and practices, and additional directional support sign and graphic elements in order to minimize interpersonal communication.
From helping your patients with picking the right area to park to keeping returning patients that require care for conditions aside from Covid-19 continue to be free from infection, supportive signage can help you with lowering health concerns for you, your reliable team of health experts, and your patients.
Assisted Living & Nursing Home Signage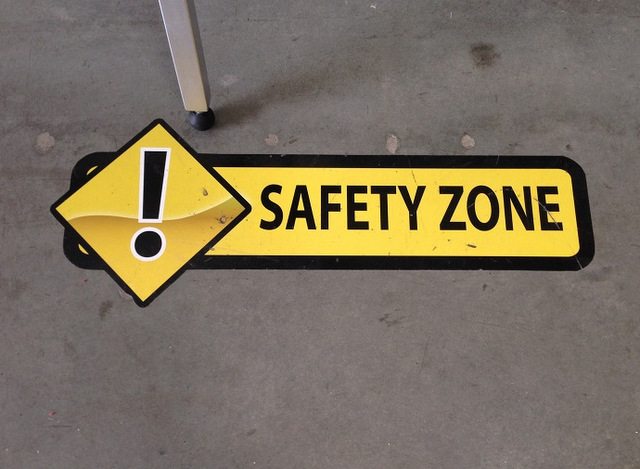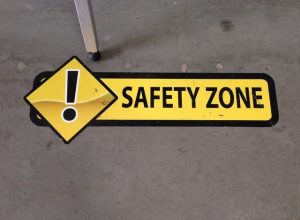 During a medical emergency, including Covid-19, it's vital that both residents and hospital employees understand how to best navigate your hospital. Precise directions, important information, and warnings should ideally be evident even before a patient comes into the nursing home.
The potential to alleviate contact explains why nursing home signs and graphics and wayfinders are essential. Effective signage helps more efficient patient support, function as a good reminder to conform to safer hygiene habits, and lower the risk of spreading the infection by decreasing physical interactions.
Interior nursing home signs can be as straight forward as increased hand washing notices, reminders of new safety and security practices and procedures, and increased wayfinding signage elements in order to cut back on person to person contact. Assistive sign and graphic elements can help with decreasing health risks to you, your hardworking team of health professionals, and your patients who depend on you for healthcare.
Business Update Signage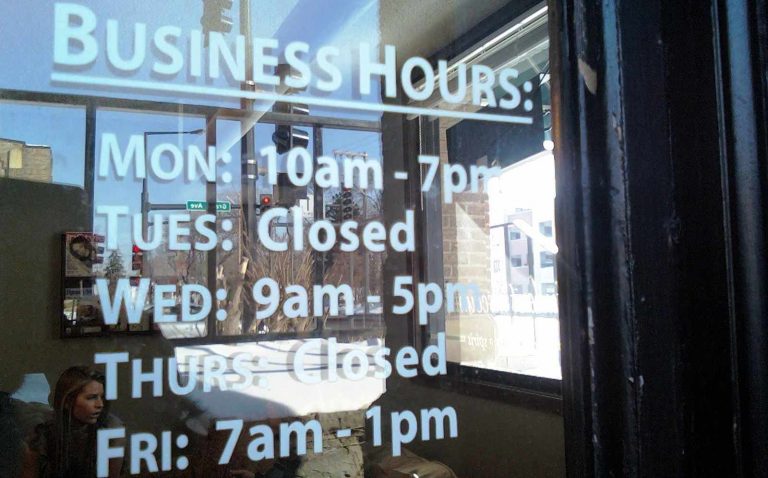 Are you dealing with modifications to your business practices or your hours of operation as a tactic for mitigating the spread of Covid-19 or the coronavirus? Well-crafted, impactful graphics and signs can help your patrons recognize the best way to still do business with you during the regulations we are all facing.
If you plan to reroute your customers and clients to a drive-thru or alternative location for pick-up, provide up-to-date hours of operation information, or supply alternative or temporary contact or phone details, Albuquerque Sign Company will assist you by supplying practical business signage elements.
We create restricted exposure sign and graphic components, which gives us the ability to produce your new signage products, even install them at your business, without needing any face-to-face contact. As recommendations are likely to change rapidly to try to mitigate Covid-19, we are providing prompt production turn-around on simple assistive signage. When you have been established as a client, our team will be ready to quickly supply current signs and graphics with nothing except a brief phone call or email with the requested changes.
Every Sign Your Business Needs!
You can always count on Albuquerque Sign Company to provide eye-catching hospital, safety, and wayfinding signage products. Whether you need short-term signage to keep customers informed of your business alterations are a result of Covid-19, or are using this time to arrange for new branded signs and graphics to be on-site when you can once more reopen your facilities, Albuquerque Sign Company creates high-quality business sign, graphic, and banner elements for supporting you during these challenging times.
From department signs to product displays, we know the unique desires of various verticals. Our Albuquerque, NM coronavirus signs and graphics team considers your organizational objectives, physical facilities, and brand guidelines and personality so we can manufacture the most suitable sign and graphic components.
If you are looking for only one graphic or a full combination of office identification signs and graphics, Albuquerque Sign Company can create it.
Our commercial sign services include:
Free Expert Signage Consultation
Albuquerque Sign Company is dedicated to providing the support you need as we all navigate this difficult phase. Our motivated, experienced Albuquerque coronavirus signage team is ready to develop the high-quality, branded commercial signs you need to effectively support brand identification, navigation, product promotion, or customer service.
Call Albuquerque Sign Company today at (505) 207-3314 for your Free Consultation with a Signage Expert!